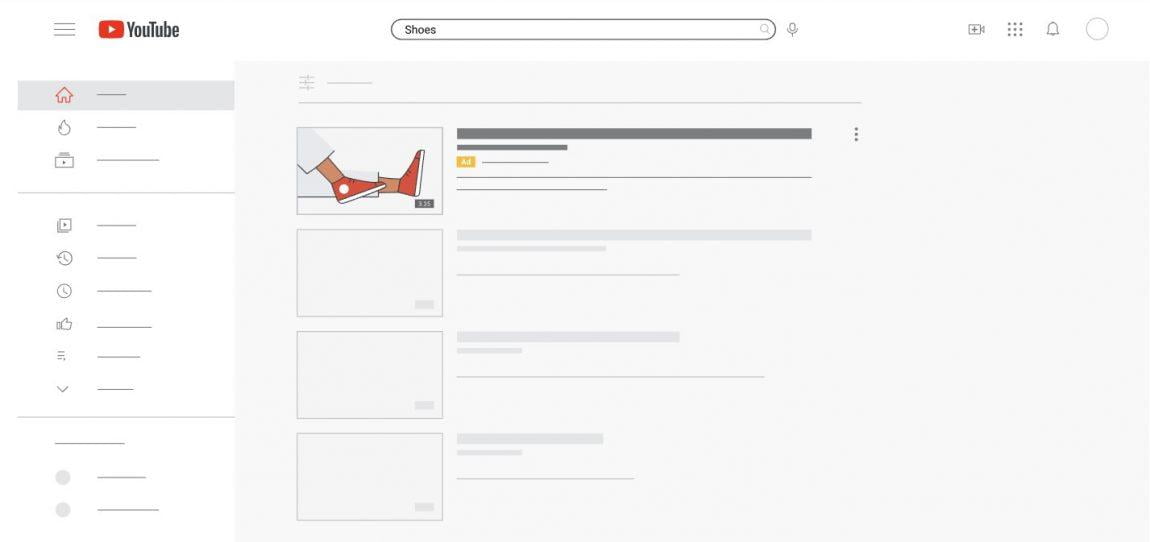 YouTube has changed the name of "YouTube Video Discovery ads" to "In-feed videos ads". The change is, essentially, to have a name that describes in a more simple way what this specific Ad format is about.
Over the coming weeks, you'll begin to see the new name on your Google Ads account. In a statement, Google said that with this change "they hope that this direct name will allow advertisers to choose the best ad type for their goals".
The campaign functionality and features will not be affected by this change, and existing campaigns don't need to be changed.
YouTube video discovery ads display your brand, product, or service alongside YouTube content most likely to be seen by your audience. Ads can be displayed in the YouTube Search feed, Home feed, or Watch feed. Hence, why the new name "in-feed".
What are In-Feed YouTube Ads ?
"In-feed Ads", formerly "Discovery Ads", is a YouTube Ad format that allows advertisers to select a thumbnail for the promoted video, a headline and up to two additional lines of text depending on where they will appear. When a viewer interacts with the thumbnail (by clicking on it) he will be taken to the YouTube watch page.
They can be displayed on search results, on home feed, or next to suggested videos.
What are the benefits of in-feed ads?
In-feed Ads are more expensive but also have more benefits compared to in-stream skippable ads. Their benefits include
Build brand awareness by simply showing them when viewers scroll through related videos, browse the YouTube Home feed or search for content.
Display them to viewers who are actively looking for relevant content, by using the YouTube search feature
Your brand can make viewers more likely to share, subscribe, and view additional videos since the advertisement will redirect to the watch page